WUF-T systems, WWP in inside
WUF-T systems, WWP in inside.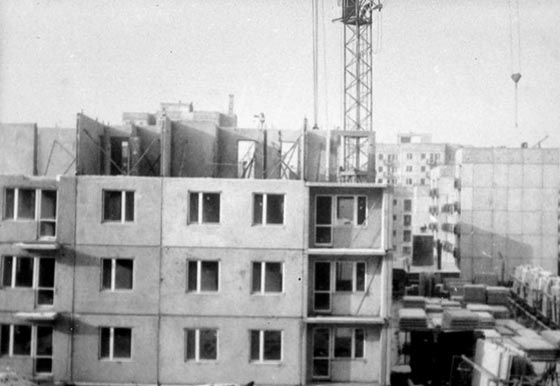 Both WUF-T and WWP (Wroclaw Great Plate), as well as other systems had similar solutions to those described earlier. Mostly, all systems were based on a structural system consisting of plate elements. They differed mainly in the dimensions of the elements, connection details, edge finishing, etc..
The joints were subject to strength and insulation requirements: moisture-moisture foam, thermal and acoustic.
Strength required (load capacity) the joints of the elements ensured their cooperation in the transmission of forces.
External walls ensured appropriate thermal and humidity conditions for utility rooms according to the then applicable standards. The joints were the weakest places on the walls, through which water and air could penetrate.
The solutions presented in the drawings show how the wall connections were made, that met the requirements set for them.