Prefabricated building systems – System ZSBO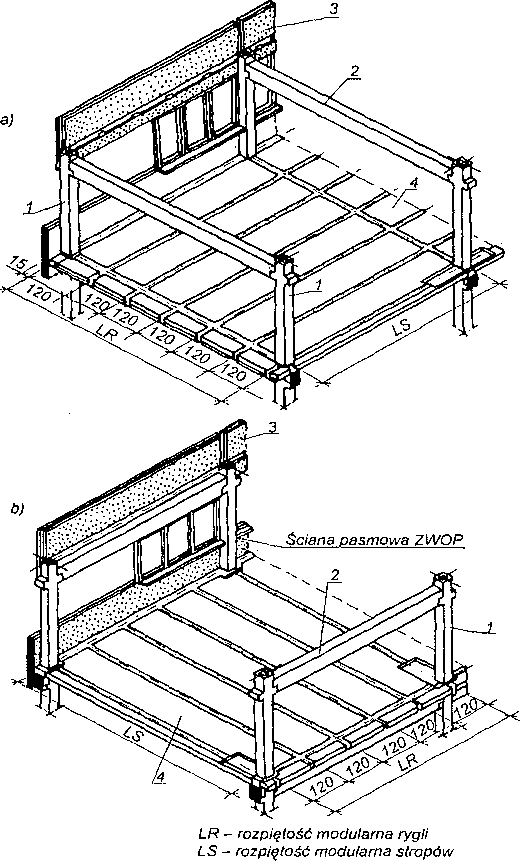 Structural diagrams of the ZSBO system: a) transverse layout, b) longitudinal layout; 1 - pole, 2 - bolt, 3 - strip wall, 4 - ceiling slab.
System ZSBO
The load-bearing structure of the ZSBO system buildings consists of poles, rugged (belek) and floor slabs. Moreover, the system includes elements of staircases and construction of lifts, stiffening and external walls and the roof.
Storey columns, whose height is 300, 330, 360, 450 i 540 cm is provided as one- and two-story, while the columns of the storey are high 300, 330 i 360 cm as three-story. The width of all bolts and posts is 30 cm.
The picture above shows the building structure in the ZSBO system. The system includes transverse and longitudinal structures.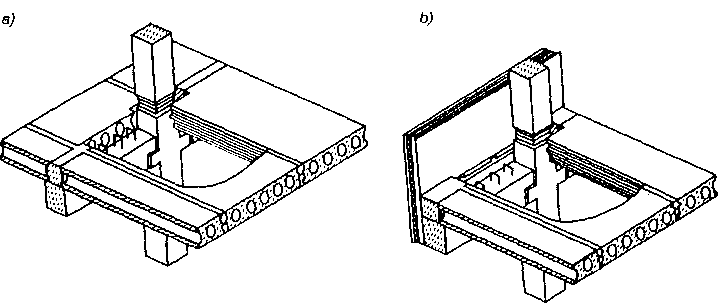 The combination of elements of the ZSBO system: a) at the inner pole, b) at the mullion and external bolt.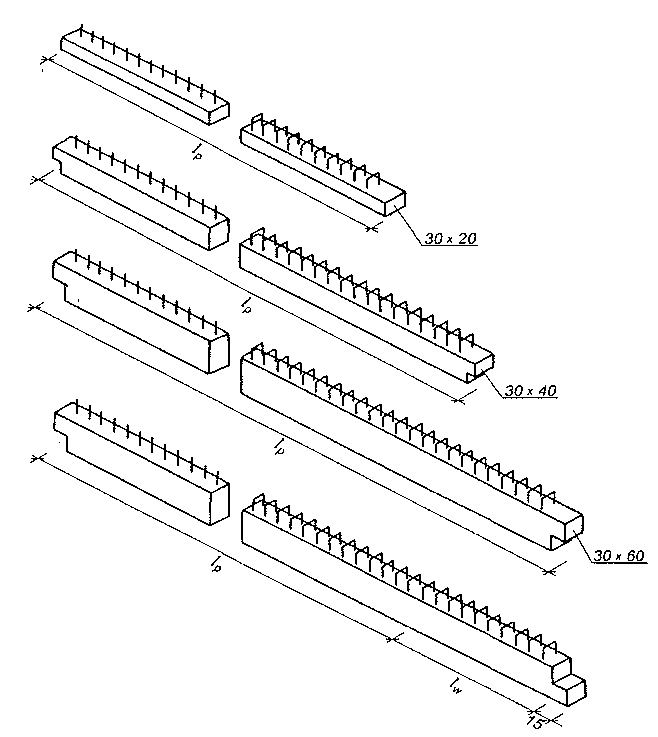 ZSBO system bolts.
The transoms consist of a prefabricated part and a part concreted on the construction site after the floor slabs have been laid. The interconnection of the columns consists in welding the flanges made of angle sections at their ends. The transoms are connected with the mullions by welding sheets at the point where the transom rests on the bracket and concreting the ring in the upper zone of the transom. The drawings show the components of the system. The transverse dimensions of the posts are 30×30, 30×45, 30×60 cm. The width of the bolts is 30 cm, and height 20, 40, 60 cm.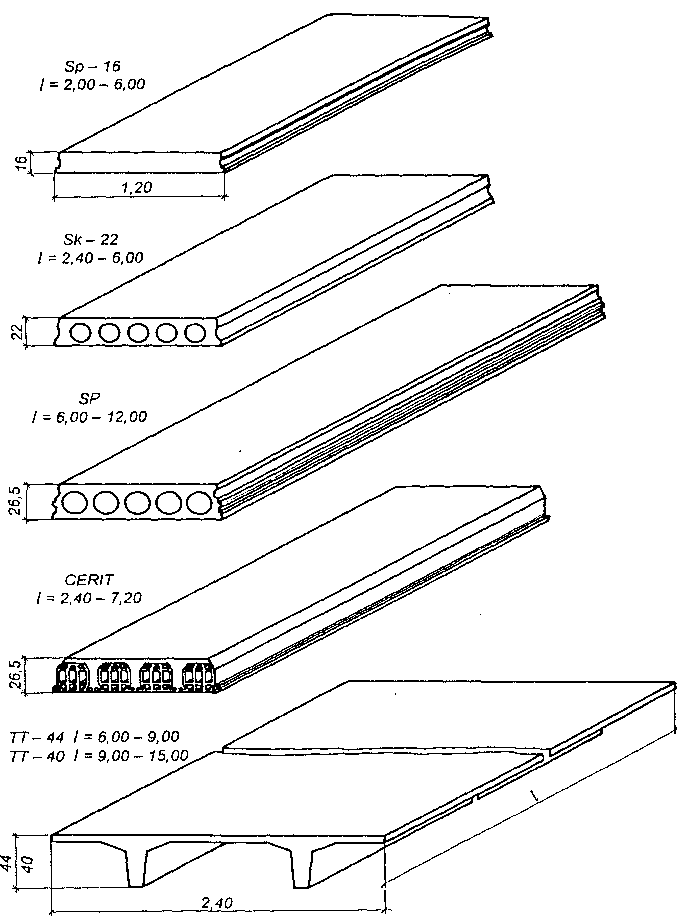 Floor slabs.
The ceilings can be made of solid reinforced concrete slabs Sp-16 with a thickness 16 cm and multi-hole Sk-22 with a thickness 22 cm, compressed SP-26.5, TT-44 and SC-26.5 cm reinforced concrete and ceramic. The length of the reinforced concrete slabs does not exceed 6,0 m, reinforced concrete and ceramic 7,20 m, while compressed is 6,0-15,0 m.