Prefabricated building systems – JSB-W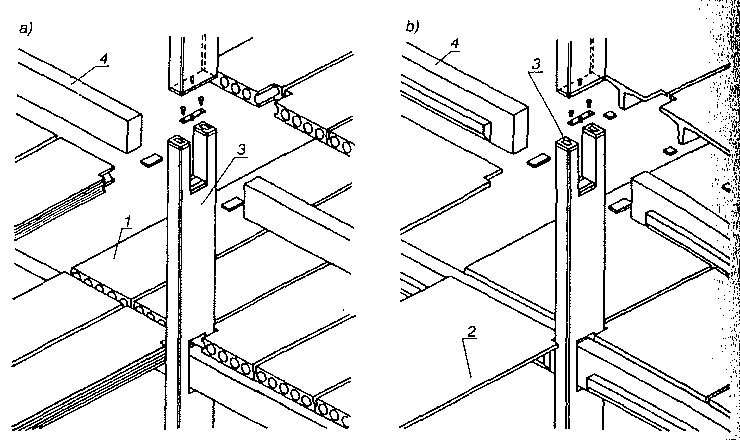 Design principle of the JSB-W system: a) floor slabs SP (compressed), b) reinforced concrete slabs TT; 1 - SP board, 2 - TT plate, 3 - pole, 4 - bolt.
System JSB-W. The structural system of the JSB-W system consists of transom mullions (belek) and floor slabs. The system also includes staircase elements, lift shafts and stiffening walls and basement walls. One-, two- and three-story. The construction principle of the JSB-W system is shown in the figure.
The ceiling transoms are placed in the slots of the posts with the use of neoprene pads, without additional fastening. Spatial rigidity, the building is provided by stiffening walls and staircase walls.