Wall blocks in multi-storey buildings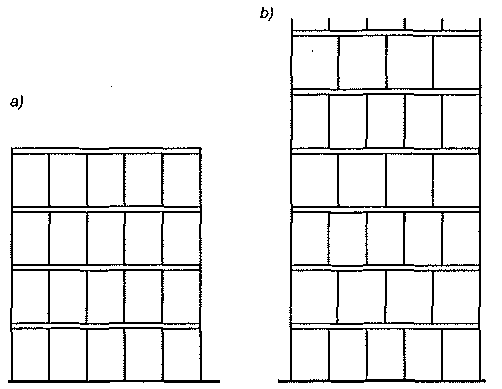 Arrangement of blocks in load-bearing walls.
Wall blocks in multi-storey buildings can be lined up in a wall (Lynx. a) or passing (Lynx. b). In buildings up to 5 of the storey, the contacts of the wall blocks may coincide in height, while in the buildings above 5 floors, continuous contacts should be avoided due to the possibility of high shear stresses occurring in them.
In walls made of large-size panels, the position of the contacts is not changed, because the tangential stresses transfer the dowel connections.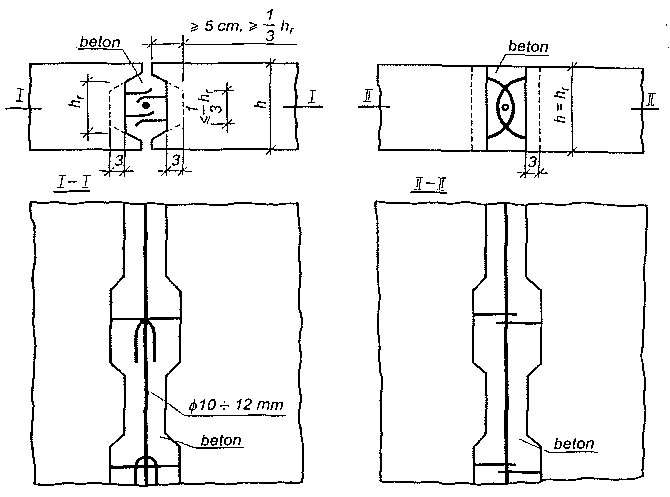 Vertical wall joints with dowel joints.
The building's spatial stiffness is ensured by the transverse and longitudinal walls. In buildings with a transverse arrangement of load-bearing walls, stiffening walls in the longitudinal direction should be used, while in buildings with a longitudinal arrangement of load-bearing walls, transverse stiffening walls are used. Moreover, the ceilings and walls are connected with tie beams or appropriately shaped connections, which bind individual elements together and ensure spatial work of the building.