The garden next to the stairs – Project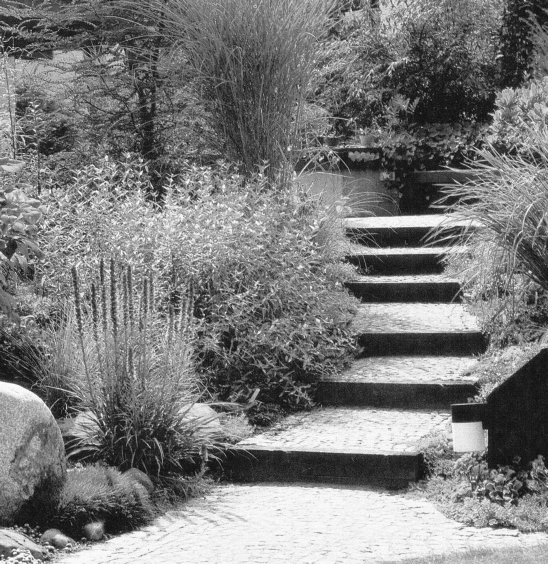 Around the stairs
These stairs are well proportioned, they are not too narrow, nor too steep. Vertically growing plants were chosen in this way, to emphasize the horizontal line of steps.
Stairs are an expensive undertaking, if, however, they are well placed and carefully finished, they will add charm to the garden.
Too often, because of savings, the stairs are too narrow and too steep. On the other hand, gently rising stairs look good, with wide steps, inviting to enter.
In the photo above, we can see a slightly twisting staircase, the steps of which are paved with granite cubes, and their edges are made of wood. The horizontal line of steps contrasts nicely with the vertically rising stems of grasses and other plants planted on either side of the stairs. In the evening and at night, the stairs are dimly lit by small lamps next to them.
Three slightly different suggestions are presented below. In the figure at the top, the steps are filled with coarse gravel, self-sowing plants grow freely from the ground.
In the center - entrance stairs leading to the house, business card on the wall, above the lamp. The low wall can be used for sitting, and also cover the rear garden.
The picture below shows an example of a more original arrangement of the stairs. You can arrange a small cascade on them, by installing a small pump in the water tank located on the top step.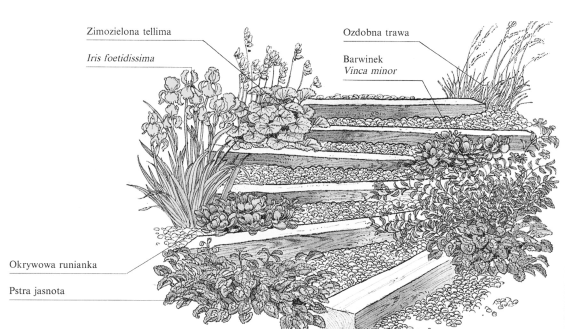 Artistic disorder
Plants grow between the pebbles of the gravel, which sowed themselves. Yes "cultivation" looks very natural. The pebbles contrast with the shapes of overgrown plants.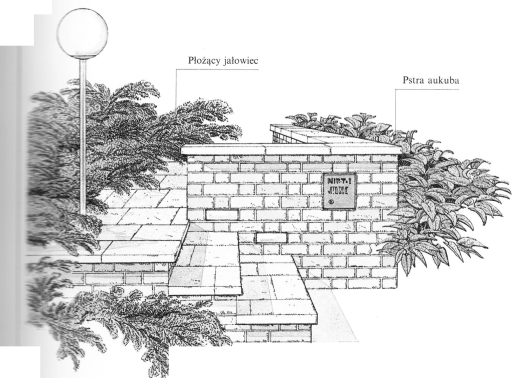 Unusual stairs
The steps of these remarkable stairs have a sculptural expression.
A low L-shaped wall is added to the stairs, where you can sit. The thicket of creeping junipers emphasizes the horizontal line of the steps and the wall, contrasting with the vertical line of the lantern.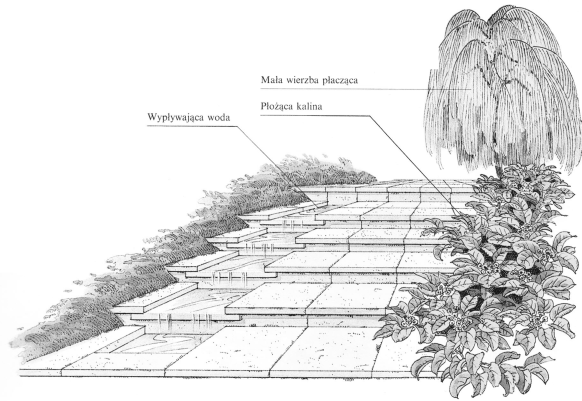 The cascade stairs are very decorative thanks to the water stream flowing down one side. It is created thanks to the pump placed in the tank located on the upper level. The charm of such stairs is emphasized by creeping viburnum and overgrown grass.